Dainius Dalmotas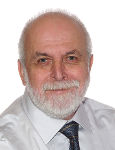 Dainius graduated from Sir George Williams University (Montreal, Canada) in 1972 with a Bachelor's degree in Mechanical Engineering. He then joined the Road Safety and Motor Vehicle Regulation Directorate of Transport Canada, where he occupied a variety of positions until his retirement from the federal government in 2005.

From 1998 to 2005, he was the Chief of Crashworthiness Research. As such, he was responsible for planning and managing contracted research in the areas of human biomechanics and vehicle crashworthiness, conducting in-house development and evaluation projects supporting regulatory initiatives addressing vehicle crashworthiness, and developing position papers on technical policy issues pertaining to automotive safety in Canada. While at Transport Canada, he conducted collaborative research efforts with a number of organizations, including the National Highway Traffic Safety Administration (NHTSA), the Insurance Institute for Highway Safety (IIHS), and the Australian Government.

Dainius has produced numerous technical reports, and is the author of many scientific papers that have been published in the international literature. He has received several awards, including the US Government Award for Safety Engineering Excellence in 1996, an Award of Excellence for An Outstanding Contribution to Transportation in Canada in 1997, and the Arnold W. Siegel International Transportation Safety Award for 2019. Most recently, in June, 2022, Dainius was presented with a Lifetime Achievement Award by the the Canadian Association of Road Safety Professionals (CARSP).

He has served on a number of committees under the International Organization for Standardization (ISO) and the International Harmonization of Research Activities (IHRA). His past memberships have included the Advisory Council for the Harvard Center for Risk Analysis, and NHTSA's Blue Ribbon Panel for the Evaluation of Advanced Airbags. He was also a Visiting Scholar at George Washington University, Washington, DC.

Dainius is currently a member of the Advisory Board for the Stapp Car Crash Conference, and remains active as a consultant in the field of automotive safety research and crash testing.

Dainius Dalmotas - Curriculum Vitae (148 KB PDF file)




---
Communications Director:
---
Jayne Simms-Dalmotas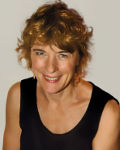 Following graduation from Acadia University (B.Sc. '71) and the University of Wisconsin (M.S. in Journalism '73), Jayne worked for 35 years in the field of communications in the federal Public Service of Canada. She carried out a number of demanding roles in different departments, ranging from media relations advisor to communications issues and policy strategist.
Her diversified career has included serving on the Romanow Commission on the Future of Health Care in Canada, directing parliamentary relations for Health Canada, and organizing the Government of Canada communications for international conferences on HIV/AIDS and Pandemic Influenza Preparedness.
An interest in global affairs led later in her career to positions in international affairs for Health Canada and the Public Health Agency of Canada. Her policy work was aimed at promoting effective bilateral relations in health between Canada and countries such as Vietnam and Mexico, through such channels as policy dialogues on health system reform and Ministerial visits.
Jayne has experience in managing public engagement and communications for multi-dimensional projects such as the first Ministerial-level policy dialogue on health with China; the health portfolio's engagement in the annual Commonwealth Fund Symposium in Washington, D.C.; and communications for an international meeting of Ministers of Health from 30 countries, on pandemic influenza readiness.

Jayne Simms-Dalmotas - Curriculum Vitae (129 KB PDF file)




---
Research Associates:
---
Alan German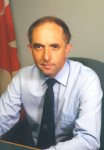 Alan German is a research physicist who obtained both a BSc and a PhD from the University of Salford in the United Kingdom. For over 40 years he has been involved in the study of motor vehicle safety through a programme of in-depth investigations of real-world crashes. Commencing his career as a Research Associate with the Multi-Disciplinary Accident Research Team at The University of Western Ontario, Alan retired as the Chief of the Collision Investigation and Research Division of Transport Canada's Road Safety and Motor Vehicle Regulation Directorate in 2007. He is a Past President and past Executive Director of the Canadian Association of Road Safety Professionals, and a past member of the Board of Directors of the Association for the Advancement of Automotive Medicine. Dr. German's research interests include the collision performance of occupant restraint systems, collision investigation and reconstruction techniques, and the application of microcomputers to motor vehicle safety. He has authored or co-authored over a hundred publications on a variety of aspects of traffic safety. He was co-author of the paper "The Use of Event Data Recorders in the Analysis of Real-World Crashes" that received the inaugural Dr. Charles H. Miller Award for the best technical paper presented at the 12th. Canadian Multidisciplinary Road Safety Conference. In 2001 Alan was presented with a U.S. Government Award for Safety Engineering Excellence, in 2006 was the recipient of a President's Choice Award from the Canadian Association of Technical Accident Investigators and Reconstructionists, and in 2011 received a Lifetime Achievement Award from the Canadian Association of Road Safety Professionals.

Alan German - Curriculum Vitae (172 KB PDF file)


Priya Prasad

Dr. Prasad is among the world' most respected experts in injury biomechanics and his seminal research on crash injury correlations have now become the backbone of US regulations for auto safety. He was a leader in automotive safety at Ford Motor Company where he worked for 35 years. He has handled many car and truck platforms from their concept stages, for both passive and active safety content, and design.

Dr. Prasad has received many accolades including: being the first person honored by the U.S. Department of Transportation for contributions to the Advancement of Motor Vehicle Research and Development; appointment as a Ford Technical Fellow - the pinnacle of accomplishment for scientists at the Ford Motor Company; and a recipient of the Henry Ford Technology Award - Ford Motor Company's highest scientific prize - twice.

Dr. Prasad is a member of the National Academy of Engineering, and a Fellow of the SAE and of the AIMBE. He is among the few safety engineers worldwide honored twice by NHTSA for his contributions to automotive safety - the first time in 1991, and the second time in 2009 - during the ESV Conferences in Paris and Stuttgart respectively.

Priya Prasad - Curriculum Vitae (160 KB PDF file)

Aline Chouinard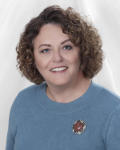 Aline graduated from the University of Ottawa with two degrees, a Bachelor's of Science in mathematics (1980) and a Master's of Science in mathematics with specialization in statistics (1983).

Following graduation, she was hired as a Defence Scientist by the Canadian Defence Department, and worked there for 19 years. This position was basically that of an internal consultant to the department, and she had the opportunity to work on a wide variety of projects and authored a large number of technical reports.

In 2001, she was offered a position at the Road Safety and Motor Vehicle Regulation Directorate of Transport Canada as a Senior Research Analyst. Early on, she developed the first seat belt survey that featured a random selection of survey sites as opposed to older survey designs for which the same survey sites were used year after year.

From 2007 to 2011, she was the Chief of the Directorate's Evaluation and Data Systems Division. As such, she was responsible for the management of the Directorate's data holdings, the production of routine statistical publications, and the annual seat belt survey. During the same period, she chaired the National Collision Data Task Force, and was able to bring about some significant improvements to the quality of the collision data in Canada. She also contributed to the development of better exposure data in Canada. Aline actively promoted the adoption of electronic data collection tools by the police services and secured government funding for this project.

Aline is accredited as a professional statistician (PStat) by the Statistical Society of Canada. She is active within the Transportation Research Board, and is currently a member on two committees, the state-wide transportation data committee and the safe mobility of older persons committee.

Aline Chouinard - Curriculum Vitae (168 KB PDF file)

Jean-Louis Comeau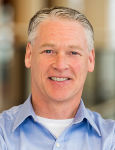 Jean-Louis Comeau is a bilingual mechanical engineer with over thirty years experience in the in-depth investigation and reconstruction of real-world collisions involving light-duty and heavy-duty motor vehicles, pedestrians, and cyclists. As a result of this work he has developed a thorough understanding of the interplay of human, vehicle and environmental factors in the pre-crash, crash and post-crash phases of collisions.

As a leading expert in the field of vehicle event data recorder (EDR) technology, Jean-Louis has conducted experimental studies, and published extensively in the international literature, on the reliability and accuracy of EDR's since their introduction in passenger vehicles dating back to the late 1990ís.

Past work in managing a research network of investigation teams across Canada, with rapid response to major transportation incidents, required having a thorough understanding of current and emerging data needs; monitoring collision trends; and deploying investigators on an as required basis. Access to quality data and the sharing of relevant information are key components to the successful conduct of such investigations and the dissemination of their results. To this end, Jean-Louis was responsible for establishing and maintaining both formal and informal data sharing agreements with stakeholders in academic, law enforcement, and medical communities.

Jean-Louis Comeau - Curriculum Vitae (127 KB PDF file)

Glenn Robbins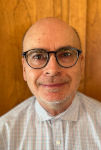 Glenn obtained a Bachelor of Commerce (Honours) with a focus on quantitative analysis from Memorial University of Newfoundland, and a Master's in Business Administration from the University of Ottawa.

As a junior programmer analyst with the Newfoundland and Labrador Computer Services Corporation, he developed his core programming skills and gained significant expertise using SAS as an analytical tool.

In 1988 he was hired by Transport Canada (TC) in Ottawa to work in the IT Information Centre, where he provided advice and introductory courses to personnel on the use of SAS software for data analysis.

Glenn joined TC's Road Safety and Motor Vehicle Regulation Directorate in 1991, advancing from Junior Data Analyst to Senior Research Analyst. He led a small team responsible for ensuring receipt, quality verification and availability of annual provincial and territorial crash data. His team also provided data analysis and SAS assistance to the directorate's engineers and other analysts.

In 2001 Glenn moved to the Public Health Directorate of Health Canada (later part of the Public Health Agency of Canada), as manager of an analytical services team in the Diabetes and Cardiovascular Vascular Disease Prevention Directorate. He and his team built the technical infrastructure for a National Diabetes Surveillance System, which provided technical and data support for provincial and territorial contributors and was later adapted to capture data for other chronic diseases. In 2009 Glenn's team won a Public Service Award for Innovation for developing the Chronic Disease Infobase, which enabled public access to relevant chronic disease data.

In 2013 he left the Public Health Agency of Canada to become an independent consultant and has since been providing advice on data management, data analysis and data quality.