SERVICES
The services we offer include:
Crash data analysis and evaluation
Review of regulatory proposals
Development of crashworthiness initiatives
Advice on safety policy
Obtain more details of these services or if we may be of further assistance to you, please contact us.
---
---

RESEARCH
Recent research papers have focused on event data recorders (EDR's), injury risk, new car assessment programmes, the performance of advanced seat-belt and air bag systems; dummy biofidelity and crash test procedures.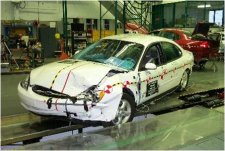 Previous research studies have covered a broad range of safety issues. Check out our full list of publications...