Safety Notes
The following posts include information on current motor vehicle safety issues and the perspectives of individuals with related knowledge and expertise. We welcome your comments on any of the issues raised. Contact us at: info@djdsafety.com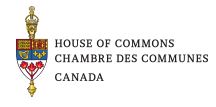 Transparency
In June 2019, the House of Commons Standing Committee on Transport, Infrastructure and Communities (TRAN) presented a report to the House following its study of Bus Passenger Safety.
The first of nine recommendations calls for greater transparency in sharing of research results relating to vehicle safety testing:
Recommendation 1

That the Government of Canada take steps to ensure that all research and results of laboratory or vehicle safety testing conducted by Transport Canada is made publicly available on the department's website.
In making the recommendation, the Committee referenced a brief submitted by Dainius Dalmotas stating:
As the Committee heard, Transport Canada is actively engaged in research and vehicle safety testing. However, in his brief, Mr. Dainius Dalmotas, President and CEO of D. J. Dalmotas Consulting, Inc., criticized the department's lack of transparency. He suggested that Canada should adopt the US model of "full disclosure" in terms of public availability of research and safety testing results.